Three minutes of Gear.Club Unlimited gameplay
Switch racing game launches November 21.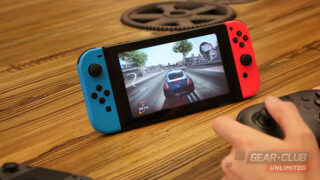 Microids has released a three-minute gameplay video of Gear.Club Unlimited.
The Eden Games-developed Switch racing game features over 400 races across 200 unique tracks and three gameplay modes, over 30 cars, a Performance Shop to customize vehicles, and more.
Gear.Club Unlimited is due out for Switch on November 21.
Watch the video below.
https://www.youtube.com/watch?v=i5xtPEQNkSY