Sumikko Gurashi: Sumikko Park he Youkoso demo now available in Japan
Full version launches December 7 in Japan.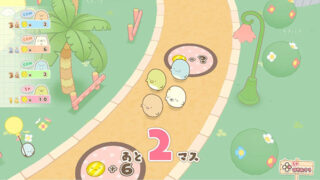 A demo for Sumikko Gurashi: Sumikko Park he Youkoso is now available via the Nintendo eShop in Japan, publisher Nippon Columbia announced.
The demo serves as a guide to the full version of the party game and enables users to play a part of of the main story.
If you missed it, read up more about Sumikko Gurashi: Sumikko Park he Youkoso here and watch a trailer here.
In related news, Nippon Columbia announced that users who fill out the survey card included with the retail version of the game and send it to the company before January 10, 2018 will receive a limited edition "Costume Change Sumikko Set (Sumikko Park Uniforms)" (made by San-X) as a present. This set features a design that replicates the "Crew Uniforms" that appear in the game, and can be put on the Tenori Plushes released by San-X.
Sumikko Gurashi: Sumiko Park he Youkoso is due out for Switch on December 7 in Japan for 5,800 yen.