PlayStation Experience 2017 keynote set for December 8 [Update]
Plus some other information about the annual event.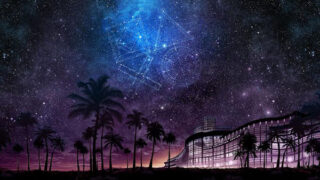 This PlayStation Experience 2017 keynote will be held on Friday, December 8 at 8:00 p.m. PT / 11:00 p.m. ET, Sony Interactive Entertainment America announced.
PlayStation Experience 2017 itself runs from December 9 to 10. All "Early Bird" ticket holders will be granted access to the keynote, during which PlayStation Worldwide Studios Chairman Shawn Layden will provide an update to attendees, we'll meet some special guests, along with a few surprises and game updates."
The PlayStation Experience keynote is usually held at 10:00 a.m. on the first day of the annual event, so this is a change to the status quo.
The show floor itself will allow attendees to go hands-on with "the next wave of PlayStation 4 and PlayStation VR games" and "dive deeper into some of PlayStation's biggest games by means of immersive interactive experiences that blend the world of game and reality."
Developer panels will return for PlayStation Experience 2017, including more insight into announcements from Paris Games Week 2017 and beyond. The list of participating developers is still being finalized, but Sucker Punch Productions will appear to talk about the newly announced Ghost of Tsushima, Media Molecule will appear to talk about the 2015-announced Dreams, and more.
The floor space this year has been expanded by about 50 percent accomadate these new activities, which will also include new competition areas for Gran Turismo Sport, a larger PlayStation Gear Store with merchandise unavailable online, and more.
More information about PlayStation Experience 2017 will e shared in the following weeks, including more details about developer panels, autograph signings, merchandise updates, Capcom Cup 2017, other activities, and more.
Update 8:15 p.m.: Sony Interactive Entertainment America social media director Sid Shuman has provided clarification on the keynote, calling it smaller scale than previous years.
"On Friday night, we'll have a special presentation with opening remarks, special guests and game updates to talk about," Shuman said. "We're not calling it a Showcase given that we're coming a few weeks off of Paris Games Week, but we'll have some cool content to share."