The Witch and the Hundred Knight 2 coming west in 2018
Uncover the mysteries of Kevala.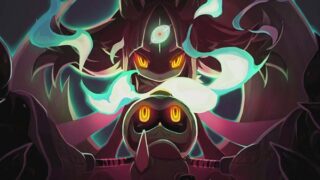 NIS America is bringing The Witch and the Hundred Knight 2 to North America and Europe for PlayStation 4 in 2018, the company announced. It will be released both physically and digitally.
A $79.99 limited edition including a copy of the game, official soundtrack, hard cover art book, two-disc original soundtrack, Hundred Knight stress ball, set of nine label pins, and collector's box is now available for pre-order at the NIS America Online Store.
Here's an overview of the game, via NIS America:
About

Follow the Hundred Knight in its journey through a witch-ravaged world. Young girls are contracting a strange illness and awakening as witches, causing mayhem across the region of Kevala. Along the Hundred Knight's side are two sisters: Amalie, an agent of an organization who opposes witches; and Chelka, the witch who awakened in Amalie's younger sister, Milm. Uncover the mysteries of Kevala as you protect them both from harm.

Delve through dungeons and landscapes teeming with fiends and monsters, looking for equipment of legendary power. Grow stronger with help from Tochkas and Facets that will give an advantage in combat. Chain attacks together with the unique weapon system that welcomes weapon change mid-combat. The fate of Kevala is in your hands, brave knight.

Key Features

Adapt to Your Surroundings – Switch between the Hundred Knight's six Facets to turn the tide in battle! Gather Tochkas, the indispensable minions, to aid you in your exploration.
Pint-Sized Powerhouse – Use Ope Time to deal damage to enemies and replenish your GigaCalories! Trigger your Third Eye and unleash the full power of the Hundred Knight for a brief time. Leave enemies to tremble before your boosted speed, power, and skills!
Temper Your Strength – Forge new weapons with items from the field at your base. Pass Witch Petitions; granting you access to new Tochkas and other benefits!
Watch the announcement trailer below. View a set of screenshots at the gallery. Visit the official website here.