Yuuki and Strea will appear in Sword Art Online: Fatal Bullet with new costumes and actions made for "Gun Gale Online," the latest issue of Dengeki PlayStation reveals.
And as previously announced, Llen and Pitohui from Sword Art Online: Alternative Gun Gale Online will be added to the game via a large-scale update due out after at some point after release.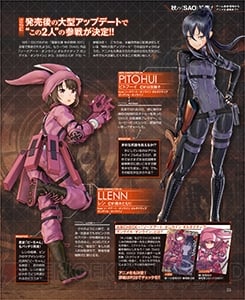 The magazine also has details on the "Ultimate Fiber Gun" wire action, player-versus-player tactics, four-person party play, and other systems for reproducing the intense gun action of Gun Gale Online. It also has various event CG screenshots featuring bath scenes, swimsuits, and more.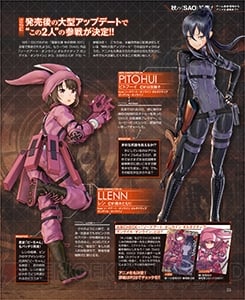 Sword Art Online: Fatal Bullet will launch for PlayStation 4, Xbox One, and PC on February 8 in Japan, and in early 2018 in North America and Europe.
Thanks, Dengeki Online.