School Girl/Zombie Hunter opening trailer
Zombie third-person shooter due out on November 17 in North America.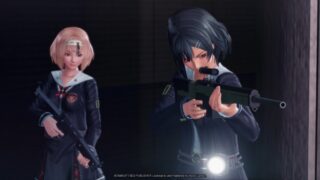 Aksys Games has released a new trailer for School Girl/Zombie Hunter.
The game, set in the Onechanbara universe, puts players in the roles of five high school girls as they attempt to survive a zombie apocalypse while trapped in their school and cut off from the outside world, using "overwhelming firepower, surprisingly specialized skills, and a wardrobe full of fashionable underwear" as their weapons.
School Girl/Zombie Hunter will launch for PlayStation 4 in North America on November 17. Read more about the game here.