The King of Fighters: Destiny CG animated series episode 11 now available on YouTube
"Ready GO!"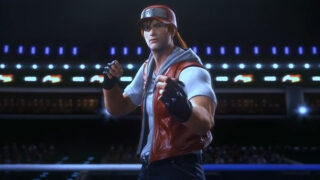 SNK has released the 11th episode of The King of Fighters: Destiny, its CG animated series based on its The King of Fighters fighting games, on YouTube.
Here's an overview of episode 11, dubbed "Ready GO!":
Angelina is ordered to kill Terry by poisoning him. A blond haired kid suddenly appears and pretends Terry is his dad to escape trouble. Soon afterwards, the King of Fighters tournament gets underway at the stadium. The audience gets hype as the fighters prepare to battle it out!
If you missed it, catch the previous episodes via the following links:
Watch episode 11 below.