Inazuma Eleven Ares for PS4, Switch, iOS, and Android launches summer 2018 in Japan
Inazuma Eleven festival set for January 21.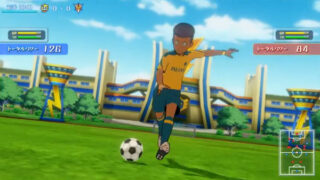 Inazuma Eleven Ares will be released for PlayStation 4, Switch, iOS, and Android in summer 2018 in Japan, Level-5 announced during the eighth edition of its monthly Inazuma Walker broadcast.
The game uses a design that allows even people who do not normally enjoy playing soccer games to enjoy playing soccer. It will maintain the strategic nature of soccer while also not making it difficult. The graphics will be even better-looking than what was shown today, and Level-5 is currently working on how to make the controls enjoyable for everyone. The theme is to make each individual character appear with the same quality that they are given in the anime.
Watch the first footage below
Outside of Inazuma Eleven Ares, Level-5 shared a few other announcements:
"Inazuma Eleven Great Revival Festival," an Inazuma Eleven festival, will be held at Tokyo Big Sight on January 21, 2018.
Starting today, five episodes of the "Football Frontier" arc of the Inazuma Eleven anime will be streamed for free on the Level-5 (Episode 1, 2, 3, 4, 5) and Corocoro (Episode 1, 2, 3, 4, 5) YouTube channels, and Anime Teleto each month. Each episode has a hidden key word that can be used to get original wallpapers and secret artworks. Those five episodes will be available until November 20.
Visit the official Inazuma Eleven Ares website here.