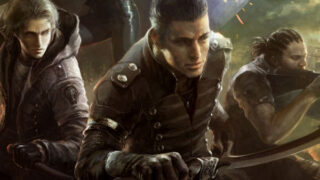 Square Enix has delayed the Final Fantasy XV multiplayer expansion, "Comrades," from its previously announced release date of October 31 to early November.
"Due to final adjustments and to create the best possible experience, the online expansion Final Fantasy XV: Comrades will now be released in early November," Square Enix said in a tweet from the official Final Fantasy XV Twitter account. It continued, "We're sorry for any inconveniences this has caused but as soon as we can confirm the new Final Fantasy XV: Comrades release date, we'll let you know."
Final Fantasy XV is available now for PlayStation 4 and Xbox One, and will launch for PC in early 2018.