Final Fantasy XII: The Zodiac Age shipments and digital sales top one million
Remastered title cinematic and new illustration released.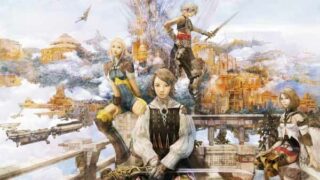 Total worldwide shipments and digital sales for Final Fantasy XII: The Zodiac Age have exceeded one million units, Square Enix announced.
The PlayStation 4 remaster was released in July, and introduced a multitude of modern advancements including remastered HD graphics, soundtrack, a revamped battle system, and more.
"Thank you to all the fans for helping us reach this milestone," said producer Hiroaki Kato in a press release. "We are overwhelmed with the response from both new players and fans of the original."
To commemorate the milestone, Square Enix has released a new illustration by Isamu Kamikokuryo and a remastered version of the original title screen trailer.
Watch the trailer below. View the artwork at the gallery.