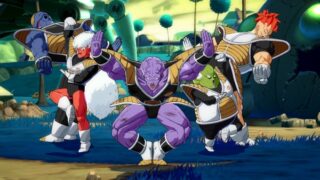 Bandai Namco has released (2) a new set of Dragon Ball FighterZ screenshots showcasing newly announced playable fighters Nappa and Captain Ginyu, as well as gameplay and scenes from the story mode.
Dragon Ball FighterZ is due out for PlayStation 4, Xbox One, and PC on February 1, 2018 in Japan, February 2018 in Europe, and early 2018 in North America.
View the screenshots at the gallery.