Dissidia Final Fantasy NT western box art, battle guides
Brush up on your moves ahead of the game's January release.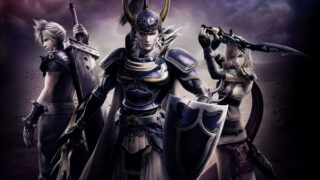 Square Enix has released the western box art and a series of battle guides for Dissidia Final Fantasy NT.
The box art features Warrior of Light from the original Final Fantasy, Cloud Strife from Final Fantasy VII, and Lightning from Final Fantasy XIII. This will be the box art for the standard and Ultimate Collector's editions of the game in the Americas and Europe.
The battle guides are tutorial graphics that introduce basic skills, such as targeting and dodging, as well as more advanced move-sets, such as summoning and step cancelling, in an easy-to-understand format.
Dissidia Final Fantasy is due out for PlayStation 4 on January 11 in Japan, and January 30 in North America and Europe.
View the box art and battle guides at the gallery.