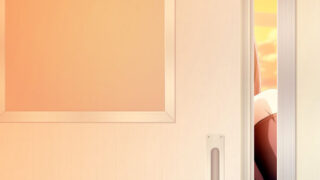 The latest issue of Dengeki PlayStation reveals World End Syndrome, a new title from Arc System Works and developed by Toybox for PlayStation 4, Switch, and PS Vita.
The game features a scenario by Tomio Kanazawa, character design by Yuuki Katou, and music by Niita Takashi. Koya Takahashi is handling backgrounds and movies.
Two characters have been revealed. Maimi Kusunoseis voiced by Hisako Tojo, and Miu Amana is voiced by Shiori Izawa.
A web broadcast with more details is planned for October 26 at 14:00 JST. A teaser website for World End Syndrome was launched earlier this morning.
Thanks, Ryokutya2089.
Update 7:15 a.m.: World End Syndrome is a love adventure game. It is set in a sea town called "Mihate-chou," which is situated in a cove, where the protagonist moves and meets the heroines:
Maimi Kusunose (voiced by Hisako Tojo) – The protagonist's cousin. She is a cheerful and lively, somewhat ill-mannered girl. In an unexpected turn of events, she ends up living under the same roof as the protagonist. She is a member of the tennis club, and is popular among both guys and girls.
Miu Amana (voiced by Shiori Izawa) – A mysterious and silent girl. She is somewhat isolated from those around her. She is the director of the "Mys. Research"
club.
World End Syndrome will launch in Japan in 2018. Development is currently 80 percent complete.
Thanks, Hachima Kikou.