The King of Fighters: Destiny CG animated series episode 8 now available on YouTube
"Reception."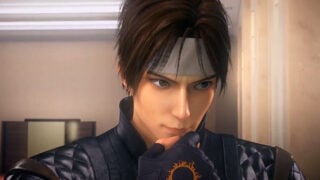 SNK has released the eighth episode of The King of Fighters: Destiny, its CG animated series based on its The King of Fighters fighting games, on YouTube.
Here's an overview of episode eight, dubbed "Reception":
Fighters come together for the KOF announcement event. Benimaru gets excited with the heated atmosphere, Athena draws the eyes of everybody in the venue, Ryo reunites with his sister Yuri, and Mai quarrels with Andy…


With the KOF tournament imminent, everyone's goals and ambitions cross here.
If you missed it, catch the previous episodes via the following links:
Watch episode eight below.