Fast RMX version 1.3 update launches September 13
Adds six new tracks and two new cups.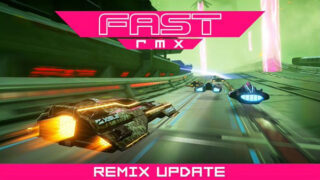 The version 1.3 update for Fast RMX will launch on September 13, developer Shin'en Multimedia announced.
Dubbed the "Remix" update, version 1.3 will add six new tracks, two new cups, and Japanese language support.
On the same day, Fast RMX will also be officially released in Japan.
Fast RMX is available now for Switch via the Nintendo eShop.
Thanks, @NintenDaan.