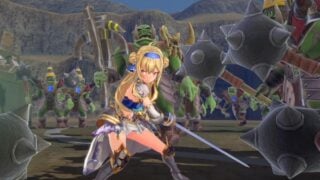 D3 Publisher released a teaser trailer for its recently announced Bullet Girls Phantasia at Tokyo Game Show 2017.
The third-person shooter moves away from the school setting of previous games to a fantasy world inhabited by monsters, including orcs and slimes. Players will take them on using modern weaponry such as firearms and tanks. Read more here.
Bullet Girls Phantasia is due out for PlayStation 4 and PS Vita in spring 2018 in Japan.
English
https://www.youtube.com/watch?v=HjpgNY3rSdI
Japanese
https://www.youtube.com/watch?v=ifYOR10mt5s