Atelier Online TGS 2017 trailer
Two minutes of new footage.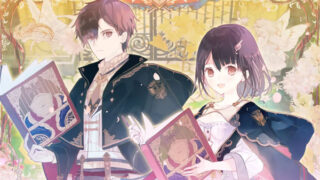 Koei Tecmo, Gust, and NHN PlayArt debuted a new trailer for Atelier Online: Alchemists of Braceir during a Tokyo Game Show 2017 special broadcast today.
The upcoming online RPG, which is due out for iOS and Android in Japan this winter as a free-to-play title with item-based micro-transactions, follows a story set in a royal academy where players will aim to become a full-fledged alchemist.
Here's an overview of the game's characters:
Protagonist

Job: Apprentice Alchemist

Born and raised in Braceir. The protagonist attends the academy in order to learn more about alchemy and how to use it practically in the world, and dreams of becoming a full-fledged alchemist.

Players can choose from a male or female protagonist (it was announced today that the female protagonist is voiced by Yumiri Hanamori).

Anise Hyssop

The protagonist's classmate, who is majoring in sacramental studies. She studies nature and customs, and records it in books. She enjoys reading and is often seen in the academy's library. She wears glasses and likes to study, but her reflexes are nearly non-existant.

Sorel

The protagonist's clssmate, who is majoring in the study of magic. Unlike her childhood friend Anise Hyssop, she is energetic and lively. She gets bored with the systematic academy lifestyle and always wants to go on an adventure. In reality, she appears to be the daughter of a certain king, but she herself wants to keep that hidden.

Cresson

A young guard who protects the academy. He is serious and stubborn, but is passionate and cares for his friends. While he currently works the academy guard, he also gives adventure advice and outside information to students. He's good at looking after others, but people tend to avoid him as he can be a bit overbearing.
Read more about the game here.
Watch the trailer below.