505 Games and Limbic Entertainment announce partnership for unannounced survival FPS
New title currently entering full production.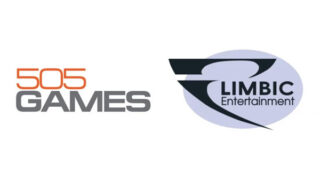 505 Games, and Might & Magic franchise and Tropico 6 developer Limbic Entertainment, has acquired the worldwide publishing and marketing rights to the studio's next title, an unannounced online survival sandbox first-person shooter currently entering full production.
The partnership follows another recently annoucned 505 Games publishing deal with OtherSide Entertainment on Underworld Ascendant.
Find comments from both parties below.
Tim Woodley, SVP of Global Brand and Marketing at 505 Games

"We are always on the lookout for new development partners who bring something unique to our diverse and indie-focused portfolio, and Limbic Entertainment's new project does exactly that. The team at Limbic is pushing the limits of the online multiplayer survival genre, putting a fresh spin on an emergent game world and an innovative character progression, and we're looking forward to having a part in bringing that to players around the world."

Stephan Winter, CEO at Limbic Entertainment

"Our team is excited to dive into creating a new IP, and we are especially happy with the creative freedom in our cooperation with 505 Games. 505 is making a name for itself as a great publishing partner, and we knew right away they were the right company to embark on this project with us, as we move to defy the current limitations of the survival genre. We think players will really respond to this game, and we're looking forward to sharing more details soon."