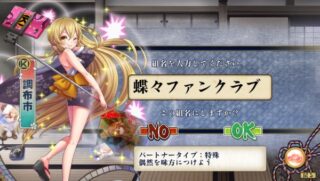 Tokyo Tattoo Girls will launch physically and digitally for PS Vita and for PC via Steam on November 14 in North America and November 17 in Europe, NIS America announced.
A $39.99 limited edition including a copy of the game, soft cover art book, one-disc original soundtrack, and a collector's box is now available for pre-order at the NIS America Online Store.
Here's an overview of the game, via NIS America:
About

After a calamity befalls Tokyo, some of the city's survivors find themselves with powerful abilities bestowed on them by colorful tattoos. The city is cordoned off from the world, its inhabitants isolated. To create peace, the city has been divided into 23 Wards, each controlled by a powerful group known as a "Clan." Together, these Clans form the "Syndicate." It's rumored that escape from the devastated city is possible, but only for the person who manages to defeat all 23 Clans…

Key Features

The Power of Tattoos – Choose your companion character to help you escape from Tokyo, and develop her abilities by giving her powerful tattoos.
A City to Conquer – Battle against the Syndicate to conquer all of Tokyo's 23 Wards in the hope of escaping the city!
Gorgeous Tattoo Designs – Enjoy unique designs inspired by traditional Japanese tattoo art created by tattoo artist Koji Tanaka.
View a new set of screenshots from the Japanese version showcasing various characters and examples of tattoos players can add to their chosen companion at the gallery.