Splatoon 2 adds 'Lost Outpost' stage today, 'Manta Maria' stage this weekend
New free content arrives.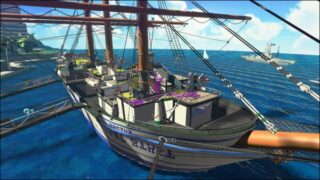 Splatoon 2 will add the "Lost Outpost" stage to the Salmon Run stages later today, and the "Manta Maria" stage to the Turf War and Ranked Battle stages this weekend via free content updates, Nintendo announced.
Both stages will also become available in The Shoal for local multiplayer matches.
Nintendo also announced that the "Bubble Blower" special weapon will be available first in a set with the "Forge Splattershot Pro" starting September 1.
Splatoon 2 is available now for Switch.
Watch a video introducing both stages below. View a set of screenshots at the gallery.