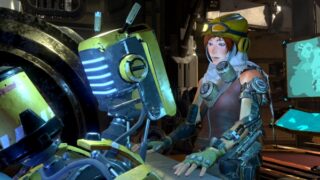 Microsoft has released the debut trailer and screenshots for ReCore: Definitive Edition.
The Defintive Edition includes the new "Eye of Obsidian" adventure and "T8-NK" Corebot frame. The game is also enhanced for Xbox One X and has HDR support.
ReCore: Definitive Edition will launch for Xbox One and PC on August 29 for $19.99. Current ReCore owners will get the Definitive Edition as a free upgrade.
Watch the trailer below. View the screenshots at the gallery.
https://www.youtube.com/watch?v=wd7482WHdNM