PlayStation Experience 2017 early bird tickets now available
Capcom Cup to again be held at PlayStation Experience.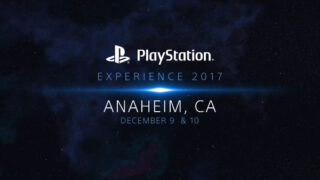 Early bird tickets for PlayStation Experience 2017, which will run from December 9 to 10 at the Anaheim Convention Center in California, are now available for purchase. For $65, they include access to a special event on the evening of December 8, which will allow attendees to get up-close and personal with game developers and PlayStation personalities.
Sony also announced that this year's Capcom Cup will again be held at PlayStation Experience. The event will host a special tournament stage featuring the highest level Street Fighter V competiton in the world, with matches set to take place all day on December 10, culminating in the Grand Finals event that evening. Qualifying players from the Capcom Pro Tour 2017 will fight for more than $250,000 in prize money.
Watch a new promotional video for PlayStation Experience 2017 below.
https://www.youtube.com/watch?v=DqQvN9ELQKk