Knack 2 demo now available in Europe
Try out the "Monastery" level.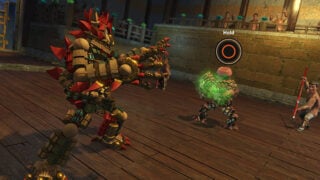 A demo for Knack 2 is available now via the PlayStation Store in European territories.
The 2.6 gigabyte demo features the "Monastery" level of the game, and tasks players with body slamming enemies, solving puzzles, and unleashing powerful attacks. It also supports couch co-op play.
It is already Tuesday in European territories—which is when the PlayStation Store updates—so users in North America will likely receive the demo tomorrow.
Queue up the demo on the United Kingdom PlayStation Store here.
Knack 2 will launch for PlayStation 4 on September 5 in North America, September 6 in Europe, and September 28 in Japan.
(Screenshot via OdysseusVA.)