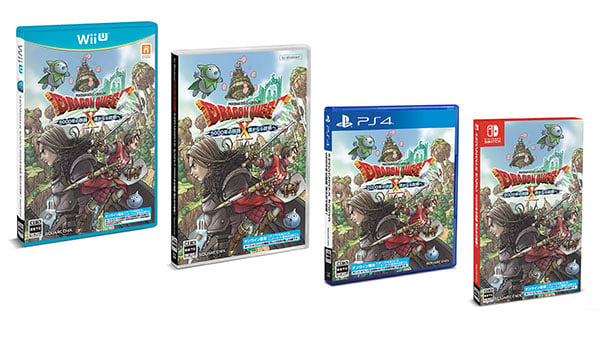 Square Enix announced Dragon Quest X: 5,000 Year Journey to a Faraway Hometown Online, the fourth major expansion for the online Dragon Quest game, during Dragon Quest Summer Festival 2017 in Tokyo today. It will launch for Wii U, PC, PlayStation 4, and Switch on November 16 in Japan for 3,800 yen.
Pre-orders are available now at the Square Enix e-Store. If you previously purchased the Dragon Quest X: All-In-One Package, which includes Version 1, Version 2, and Version 3 of Dragon Quest X, from the Square Enix e-Store, you will receive a 500 yen discount coupon to purchase Version 4.
Watch the reveal trailer below.
Additionally, Square Enix released a trailer for the game's fifth anniversary commemoration event, "The Great Demon King Zoma Challenge." Watch that below.