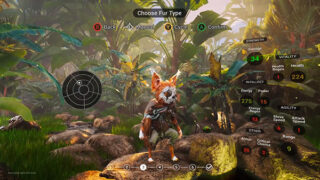 IGN has gone up with an 11-minute gameplay video of the Biomutant gameplay demo playable on the Gamescom 2017 show floor.
The recently announced open-world action RPG puts players in the role of a furry customizable protagonist who uses martial arts style combat that blends melee, shooter, and mutant abilities, and follows an interactive narrative featuring a contextual storyteller where the player creates their own story.
Biomutant is due out for PlayStation 4, Xbox One, and PC in early 2018.
Watch the footage below.