Ys Seven coming to PC via Steam this summer
11 minutes of gameplay footage.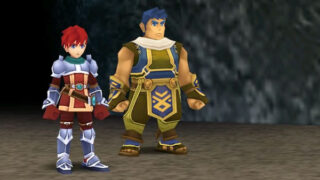 XSEED Games is bringing Ys Seven, which was first released for PSP in September 2009, to PC via Steam this summer, the company announced. According to XSEED, this is not the PC port that was released in China, but rather a brand new port of the game with an updated localization.
Here's an overview of the game, via PlayStation.com:
The kingdom of Altago is rebuilding around a newfound peace after years of war against the merciless armies of Romn. Battle-hardened adventurer, Adol, and his trusty wall-crushing companion, Dogi, arrive in the harbor of Altago City and quickly find themselves in a scuffle with the kingdom's military police body, the Dragon Knights. The result is jail time on a false espionage charge, which captures the attention of Altago's regent. One thing leads to another, and a chain of events is set in motion that ultimately guides the pair on a quest across the land to learn more about its estranged local gods; the Five Great Dragons.

Join Adol, Dogi and their many new companions as they explore this hostile new country and undertake a journey to save it from monsters, bandits, political saboteurs and long-forgotten ancient forces. Use your 3-member battle party to fight and demolish foes on the field map in real-time, all set against the beautiful 3D backdrops of Altago.
Watch the first gameplay from the PC version below. (Starts at 1:24:40, ends at 1:35:50.)