Terra Battle for console story and pre-production nearly complete
Don't expect it any time soon.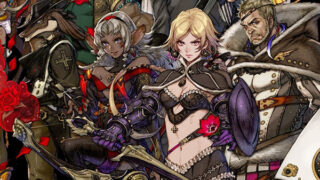 Story and pre-production for the console version of Terra Battle are nearly complete, Mistwalker president and CEO Hironobu Sakaguchi told DualShockers at Anime Expo 2017.
According to the website, Sakaguchi hopes that when they play the upcoming Terra Battle 2, they will find a lot of similarities with what they would expect from a console game, which could work as a bridge between Terra Battle and the future console release.
Sakaguchi hopes that fans get the sense that there is a path that will lead to the console release, and that it is currently in the works. Sakaguchi notes that creating a console game is a huge task and that due to the resources required for production, it will take some time.
Terra Battle 2 is due out for PC, iOS, and Android this summer. Another title, Terra Wars, is also in production for the same platforms.