Sudden Strike 4 first PS4 gameplay trailer
Sequel due out in mid-August.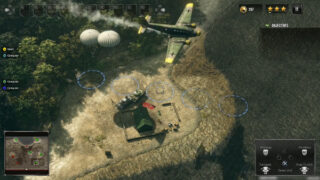 Kalypso Media has released the first trailer for Sudden Strike 4 featuring gameplay footage from the PlayStation 4 version of the World War II real-time strategy sequel.
Sudden Strike 4 will launch for PlayStation 4 in Europe and PC via Steam worldwide on August 11, and for PlayStation 4 in North America on August 15.
Watch the footage below.