Persona Super Live P-Sound Bomb!!!! 2017 paid live stream announced
Watch the concert live for 1,500 yen.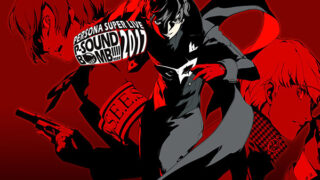 Atlus will live stream its "Persona Super Live P-Sound Bomb!!!! 2017 ~Witness the Harbor's Crimes" concert at Yokohama Arena on August 2 via paid viewing on Niconico, the company announced.
Access to the paid live stream is, unfortunately, blocked for regions outside of Japan. (Update: Access to the live stream is no longer region-blocked.) A live stream ticket costs 1,500 yen (approx. $13.50 USD) and can be purchased until August 6 at 23:59 JST (for users who plan to watch the concert after it occurs).
The event, which begins on August 2 at 19:00 JST, will feature Lyn, Yumi Kawamura, Lotus Juice, Shihoko Hirata, Shoji Meguro (Atlus), and various other Persona-related artists.