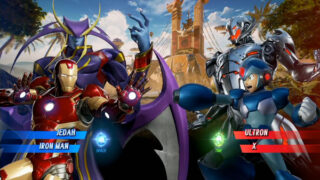 Jedah Dohma from Darkstalkers will be a playable character in Marvel vs. Capcom: Infinite, Capcom announced at Evolution 2017.
While Jedah has previously made playable appearances in non-Darkstalkers titles such as the SNK vs. Capcom series, this is the first time he is playable in a Marvel vs. Capcom game.
Marvel vs. Capcom: Infinite is due out for PlayStation 4, Xbox One, and PC on September 19. A story demo is currently available for consoles.
Watch an exhibition match featuring Jedah below.