First gameplay of Sinner, a Chinese-made Dark Souls for PS4
New title announced at ChinaJoy 2017 this week.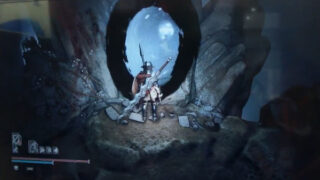 Chinese developer Dark Star Games announced a new PlayStation 4 game called Sinner during Sony Interactive Entertainment Japan Asia's ChinaJoy 2017 press conference earlier this week.
Unfortunately, assets for the game were nearly impossible to find, and even Dark Star Games' own website doesn't work. But with ChinaJoy now opened to the public, first footage of the game has surfaced from Sony's booth.
Sinner is essentially a Chinese-made Dark Souls. Even the title may have been inspired by the subtitle of Dark Souls II: Scholar of the First Sin. According to Inven, it is a high-quality title with very high difficulty. They died several times in their playthrough. When you die, a big red "You have been defeated" (or something along those lines) appears on the screen with the text "You are not yet ready" below it. Apparently, no one at the booth has been able to defeat the boss.
Currently, Sinner has only been confirmed for release in China.
Watch the first gameplay below.