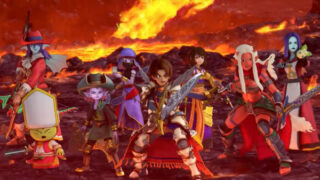 Square Enix has released a new trailer for the PlayStation 4 version of Dragon Quest X, and another for the "All In One Package" edition of the game including Versions 1, 2, and 3 of the MMORPG.
Dragon Quest X is due out for PlayStation 4 on August 17 in Japan, followed by Switch on September 21. It is currently available for PC, Wii U, and mobile devices.
Watch the trailers below.
PlayStation 4 Version Trailer
All In One Package Trailer
https://www.youtube.com/watch?v=kPNV93PhYM0