Chinese-developed 2.5D action platformer Hidden Dragon: Legend coming to PS4 in August
"Tough enemies, powerful bosses, and Metroidvania-style puzzles."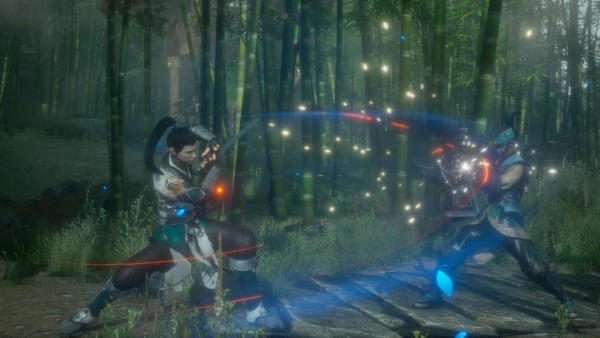 Oasis Games has announced that it will release Hidden Dragon: Legend, an Unreal Engine 4-powered, 2.5D action platforming game developed by Chinese studio MegaFun Games, for PlayStation 4 via the PlayStation Store this August for $19.99.
Here's an overview of the game, via Oasis Games:
About

Hidden Dragon: Legend, which is powered by Unreal Engine 4, is a Chinese-developed indie title that transports players to Imperial China. In the game, players will utilize all their skills in combat, acrobatics, and puzzle-solving to navigate their way through tough enemies, powerful bosses, and Metroidvania-style puzzles while building their fighter through an extensive skill tree that allows players to customize their fighting style. In the game world, competing factions vie to obtain a powerful object called the Dragon Cauldron, which grants inhuman powers at the cost of sanity and reason. When the player character finds he has been put under the spell of the Dragon Cauldronby a dark faction, making him a mere puppet forced to kill, he ventures forth to settle the score.

Key Features

Action packed gameplay — 2.5D hack and slash platform gameplay set in ancient China
Slice and dice with combos — Dispel foes with a variety of attacks, devastating them with stunning combos and abilities
Fight with skill and style — Battle through waves of enemies using lightning-fast, deadly attacks, or perfectly time a dash to counter-attack adding even more combos
Get acrobatic — Jump, swim, and grapple to avoid obstacles, escape enemies and clear missions through vibrant, detailed levels inspired by ancient China and the paranormal universe
Plenty of challenge — Solve puzzles and unleash all your skills on tough bosses that stand in your way
Surprising depth — Explore an expansive skill tree that offers seemingly limitless combos to unlock with "Soul Stones", stronger weapons, stats and special moves
Pure fun — Enjoy a deep yet intuitive pickup and play experience with an estimated 10 hours of gameplay
Watch the announcement trailer below. View a set of screenshots at the gallery.