Antique Carnevale 'May' character trailer
The personification of the summons beast Sylphid.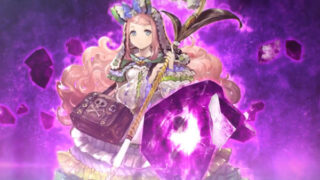 The fourth trailer for Square Enix's newly announced game Antique Carnevale introduces May.
May, voiced by Yui Ogura, is the personification of the summons beast Sylphid. She leads the wind people as a summoner who protects the forest region of "Sylphania." She takes on the form of a fairy-tale girl, and people like her because she is true to herself. She is unhappy about the pollution caused by the current exploitation of the Avalon Company, which are stagnating the winds of Sylphania.
If you missed it, previous trailers introduced Thomas, Elena and Bernhard.
Platform(s) for Antique Carnevale have yet to be announced. Further information will be announced on July 18.
Watch the trailer below.