Antique Carnevale 'Elena' character trailer
The leader of the fire people.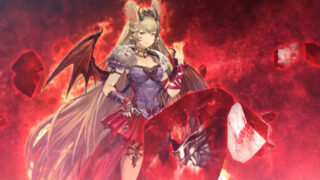 The second trailer for Square Enix's newly announced game Antique Carnevale introduces Elena.
Elena (voiced by Yukari Tamura) is the personification of the summons beast Ifrit. She leads the fire people as a summoner who protects the fire mountains of "Ignicia." She passion in her heart, and it is said that once you earn her trust, she will protect you until the end. To the fascination of many, her appearance imitates that of a beast in order to understand both herself and the fire people.
Platform(s) for Antique Carnevale have yet to be announced. Further information will be announced on July 18.
Watch the trailer below.