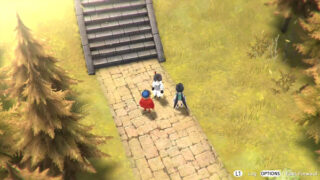 Polygon has posted a 15-minute gameplay video of Lost Sphear, the latest RPG from Square Enix subsidiary and I Am Setsuna developer Tokyo RPG Factory.
Lost Sphear follows a young boy named Kanata, who awakens from a devastating dream to find his hometown disappearing. In order to stop the world from being lost forever, Kanata and his comrades set out to rebuild the world around them with the power of Memory. If you missed it in June, read up more on the game's world, battle system, and main characters here.
Lost Sphear is due out for PlayStation 4 and Switch on October 12 in Japan, and for PlayStation 4, Switch, and PC on January 23 in the Americas and Europe.
Watch the footage below.