Tokyo Clanpool first screenshots, artwork
Digi-Skins, monsters, and more.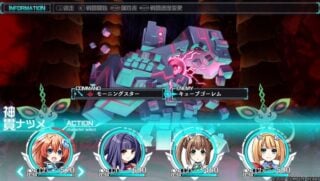 Compile Heart has updated the official website for Tokyo Clanpool with new screenshots and artwork.
The artwork show the game's main characters—Natsume Kannuki, Chiyo Saionji, Hotaru Urushihara, and Mikuri Kirigakure—-in their game's Digi-Skin forms, as well as some of the monsters players will face. The screenshots show dialogue, dungeon, and battle scenes.
Tokyo Clanpool is due out for PS Vita in Japan on October 5.
View the screenshots at the gallery.