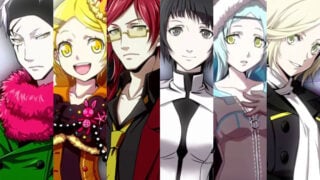 Chara-Ani has released a new set of Senko no Ronde 2 character trailers introducing Ernula, Jasper Hilquit Hongo, Ranatus, Sakuraka Sanjo, Ursure Uexkull, and Theo Tveit.
If you missed it, previous trailers introduced Cuilan, Henri Xia Xiaotien, Luca Werfel, Shinobu Sanjo, Lev LeFanu, Beack Chang Po, Fabian the Fastman, and Mika Mikli.
Senko no Ronde 2 is due out for PlayStation 4 and PC on September 7.
Watch the new trailers below.
Ernula
Jasper Hilquit Hongo
Ranatus
Sakuraka Sanjo
Ursure Uexkull
Theo Tveit