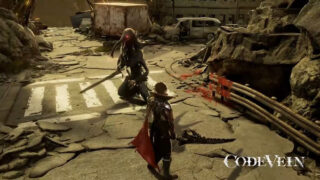 Bandai Namco has released the first-ever gameplay video of Code Vein, its upcoming action RPG from its God Eater staff.
In Code Vein, you can choose from among weapons such as swords, bayonets, and halberds, each of which can perform unique actions, based on your own personal play style. Today's gameplay video introduces some of those unique actions in the form of basic attacks.
Code Vein is due out for PlayStation 4, Xbox One, and PC worldwide in early 2018. If you missed it, catch the E3 2017 trailer here. Read more about the game here.
Watch the video below.