30 minutes of Yoshi for Switch gameplay
First gameplay of the new Yoshi side-scroller.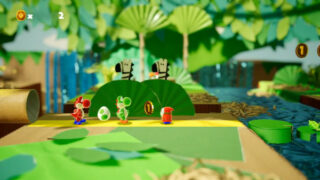 Following its announcement yesterday, Nintendo demoed 30 minutes of its new Yoshi game for Switch during its E3 2017 Treehouse live stream.
Due out in 2018, the still untitled Yoshi game follows Yoshi on a new side-scrolling adventure where each stage has the traditional front side, as well as a flip side with different views and surprises.
Watch the footage below. (Starts at 0:19, ends at 30:39.)