15 minutes of English Yakuza 6 gameplay
The first English gameplay footage.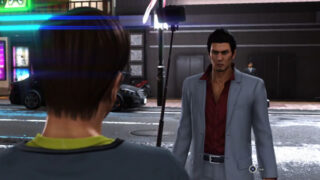 IGN has posted a 15-minute gameplay video from the Yakuza 6: The Song of Life demo shown at E3 2017 last week, providing the first-ever English footage of the game.
Here's an overview of the game, via Sega:
Kazuma Kiryu, the Dragon of Dojima (and the main protagonist of Sega's long running Yakuza franchise) will find out exactly how much people are willing to sacrifice for family – be those ties through blood or bond – when Yakuza 6: The Song of Life releases in the West. The game is coming to consoles only on PlayStation 4, and thanks to the new "Dragon Engine," is the most advanced Yakuza title to date. From the unparalleled realism of the new setting of Onomichi, a beautiful, sleepy port town in Hiroshima Prefecture, to the latest evolution of Kamurocho, the biggest red-light district in Tokyo, Yakuza 6 is the ultimate iteration the game's blend of gritty crime story, hyper-explosive combat, and all the vices and distractions those locales have to offer.
Yakuza 6: The Song of Life is due out for PlayStation 4 in North America and Europe in early 2018.
Watch the footage below.