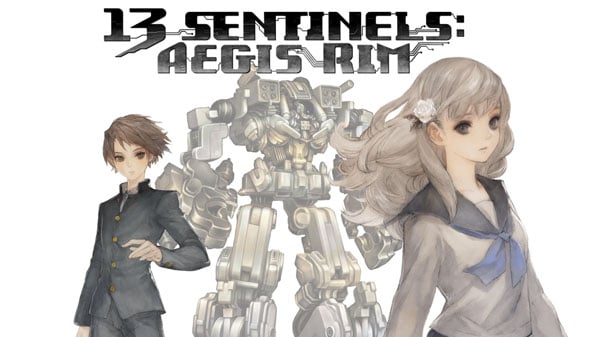 13 Sentinels: Aegis Rim, the 2015-announced sci-fi mecha game from Dragon's Crown and Odin Sphere developer VanillaWare, will be released in North America and Europe, Atlus announced.
Directed by George Kamitani, the game is a departure from VanillaWare's traditional fantasy style, taking place in a modern setting highlighted by giant mechs. While the world "may be bleak," according to Atlus, VanillaWare's "signature artistic shine and gorgeous aesthetics will bring the characters and story of 13 Sentinels to life."
Two things to note about this announcement:
While 13 Sentinels: Aegis Rim is announced for PlayStation 4 and PS Vita in Japan, the press release from Atlus U.S.A. does not mention platforms. When asked for clarification, an Atlus representative told Gematsu it has not announced platforms. (Update 10:43 a.m.: While the official website doesn't feature any game console logos, the bottom does read, "The 'PS' Family logo and the 'PSVITA' logo are registered trademarks. 'PS4' is a trademark of Sony Interactive Entertainment Inc.")
Visit the official website here. View a set of screenshots at the gallery.