Unannounced Sony PS4 title That's You rated in Brazil; VA-11 Hall-A rated for everything
Knack 2 also rated.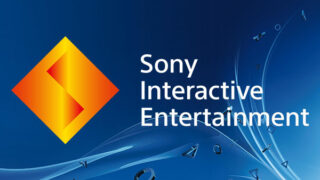 The Brazil Advisory Rating Board has rated an unannounced PlayStation 4 title from Sony Interactive Entertainment called That's You. Its genre is listed as "platformer / action." Its country of origin is listed as Japan.
(Update 05/08/17: That's You was rated in Australia today. It is developed by Wish Studios. A post from a NeoGAF user last week claimed That's You is a quiz game developed by Wish Studios that you can play with friends using your phone and the TV screen while doing various challenges or answering questions.)
Knack 2 was also rated, suggesting the PlayStation 4 sequel is nearing completion and close to a release date announcement.
And finally, Sukeban Games' VA-11 Hall-A, which is currently available on PC and is coming soon to PS Vita and iOS via Wolfgame, was rated for those platforms in addition to PlayStation 4, Xbox One, Switch, and Android. (Update 1:30 p.m.: According to Wolfgame, they had VA-11 Hall-A rated for everything "just in case," but the PS Vita version is the only one it is working on.)