Raiden V: Director's Cut for PS4 listed at Amazon
Xbox One shoot 'em up coming to PlayStation 4.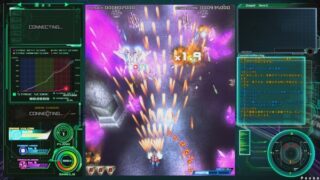 Raiden V, originally released for Xbox One on May 2016, is coming to PlayStation 4 as Raiden V: Director's Cut via UFO Interactive, an Amazon listing has revealed.
The PlayStation 4 version of the game is listed for an August 22 release, although it is possible this is a placeholder release date. Unlike the Xbox One version, which was a digital-only release in the west, the PlayStation 4 version will have a physical release including the game's original soundtrack CD, at least in North America.
Raiden V has a new ship damage system that uses the health bar instead of lives; three distinct ships with different Defense, Mobility, and sub-weapons; a new "Cheer Attack" that boosts sub-weapons for a short time; and support for up to two players offline.