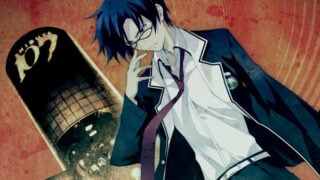 Chaos;Child is coming to North America and Europe for PlayStation 4 and PS Vita in Q3 2017, publisher PQube announced.
Here's an overview of the visual novel, via PQube:
Chaos;Child is part of the Science Adventure Series, the visual novel series that also spawned the critically acclaimed Steins;Gate. Taking place in Shibuya, Tokyo, several years after an earthquake has nearly destroyed the district, it follows Takuru Miyashiro, a high school student who lost his parents in the earthquake, and his group of friends.

When a series of bizarre murder cases take place in Shibuya, Takuru notices that the dates of the murders match up with a series of murders that happened six years before. Using this knowledge, Takuru and his friends begin to investigate and find themselves embroiled in a dangerous murder mystery…
Watch the announcement trailer below.