Arms 'Meet Twintelle' trailer
The A-list actress shows her moves.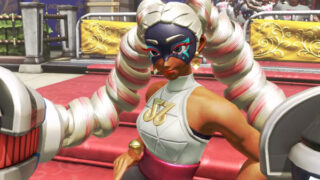 Nintendo has released a new trailer for Arms introducing playable character Twintelle.
Described as an A-list actress, Twintelle uses her celebrity status to render her opponents "utterly star struck as she walks the red carpet to victory."
Arms is due out worldwide for Switch on June 16. Part two of the "Global Testpunch" demo will run from June 2 to 4. Read more here.
Watch the trailer below.