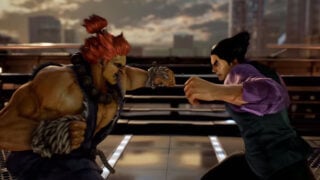 Bandai Namco has released a new, five-minute trailer for Tekken 7 introducing the fighting game's various modes.
That includes an introduction to the battle system, followed by "The Mishima Saga" story mode, online mode, character customization, and gallery mode.
Tekken 7 is is due out for PlayStation 4, Xbox One, and PC on June 2.
Watch the trailer below. View a new set of screenshots at the gallery.