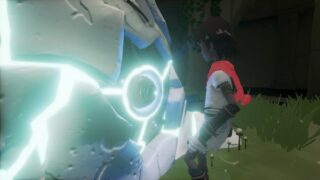 The second video in Grey Box and Tequila Works' series of Rime developer diary discusses how the game's art, color, sound, and music design "shape the player's emotional arc" and "create a world that is both fantastic yet intimately familiar."
If you missed it last month, catch the first developer diary here.
Rime is due out physically and digitally for PlayStation 4, Xbox One, and PC on May 26, and this summer for Switch.
Watch the developer diary below. Be sure to turn on subtitles. View a new set of screenshots at the gallery.
https://www.youtube.com/watch?v=lAXTemB2FLA