New 2DS XL announced, launches July 28
New 2DS XL due out alongside Hey! Pikmin and Miitopia.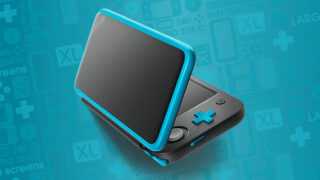 Nintendo has announced New 2DS XL, the latest member of the 3DS family of systems. It will launch on July 13 in Japan for 14,980 yen, and on July 28 in North America and Europe for $149.99.
New 2DS XL will launch alongside both Hey! Pikmin, which was previously dated, and Miitopia, whose release date was announced today.
The new system will be available in a black / turquoise color in each region, plus a white / orange color in Europe and Japan, and use the same size large screen found on 3DS XL systems. The visuals will be displayed in 2D only. The system is lighter, but offers the same power as 3DS XL, and has built-in NFC support for Amiibo cards and figures.
Watch the New 2DS XL introduction trailer below. View a set of images at the gallery. Visit the official website here.
North America
https://www.youtube.com/watch?v=3lxNHhgMuTg
Europe
https://www.youtube.com/watch?v=q1qrM1UbTyU