Megadimension Neptunia VIIR is a 'super remake' that seems like a different game in a new engine
New tidbits of information from Dengeki PlayStation.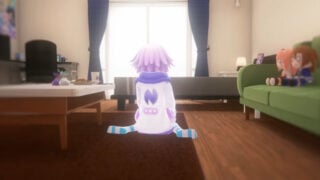 The latest issue of Dengeki PlayStation has an interview with Megadimension Neptunia VIIR producer Naoko Mizuno, director Fumihiko Tabata, and character artist Tsunako, who provide new information about the March-announced PlayStation 4 title.
Get the tidbits below.
PlayStation VR support was added in response user demand. It's still an RPG, so they had to think about how to express it.
The reason they chose Megadimension Neptunia VII as the virtual reality-supported title is because the timing was right.
There are "VR Events" that occur during the story. You can still play these parts with just the monitor if you don't have a PlayStation VR. A considerable volume of these events are planned.
These newly added VR Event scenes don't just consist of the Megadimension Neptunia VII scenario, there are also scenarios for after you clear the game.
The game uses a new engine. They're super-remaking it to the degree that it will seem like a different game.
There will be more news in the May 25-released issue of Dengeki PlayStation.
Megadimension Neptunia VIIR is due out for PlayStation 4 in Japan this summer.
Thanks, Hachima Kikou.